When I think of Team 3, all that comes to mind is stout-hearted! That description is defined as one that is brave, resolute, and dauntless. That is a perfect description for this team that have survived multiple trips with Finish the Work and have learned the ins and outs of mission trips.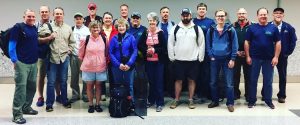 These men and women know the challenges that lay before them this week, and have been in the trenches many times before. They excel at improvising, and are determined to finish their part of whatever tasks they may be assigned to…and most of the time they end the day with a smile!
This week as you pray for them, ask God to bless them in their efforts of laying tile…lots of tile! If you have ever done that kind of work you know that you are on your knees most of the time. The grouters come after the tile is laid…still on your knees, and then the final phase of cleaning the tile…in the same position.
Many thanks to everyone that donated towards the individuals on this trip, the materials that are being used this week, or any other part of the trip. We are grateful for all of our partners!
Corrie Ten Boom – "A man is powerful on his knees."  Go Team 3!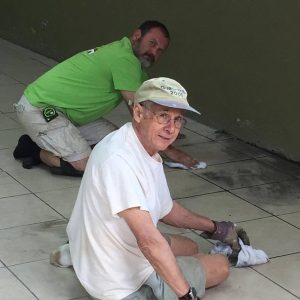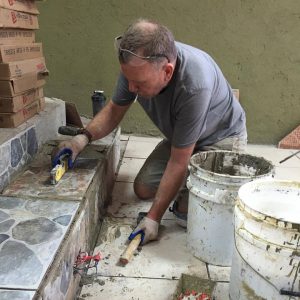 Thankfully;
The Finish the Work Team